Resistance Welding
Since 1981, Huys has been a world-wide leader in innovation in resistance welding and related joining techniques, with three manufacturing operations in Canada and the U.S.A.  We work closely with our customers to help solve their ever evolving problems using simple and tailored solutions.
Modular Heads
Unlike tungsten-faced projection welding heads, which have to be removed when worn, our modular system consists of a replaceable washer, liner and nut allowing for inexpensive repairs. These patent-pending modular heads therefore offer substantial cost savings.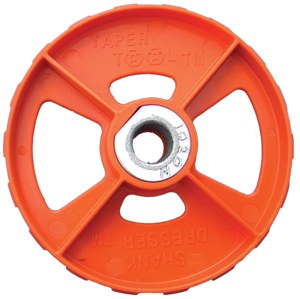 Taper Tool™
Huys' patent-pending Taper Tool™ hones the taper on shanks and electrode arms to prolong the life of a gun arm. Tapers on electrode arms and shanks wear with use. Worn tapers cause production delays with water leaks and caps falling off.
TiCaps™ for Aluminum
These caps are used in high volume automotive production welding of aluminum sheet for up to 3000 welds without tip dressing. They are the next generation of TiCaps™ specifically designed to tackle the issue of joining aluminum. They use a special, triple layer of our patented Titanium Carbide coating to allow for increased flexibility in welding schedules, reduced sticking, and longer cap life.
---
Associations and Organizations
Huys Industries is proud to be working with industrial partners, research institutions, and standard setting bodies. If you are interested in learning more about the resistance welding field as well as current research and products available, please take the time to investigate some of the links below.